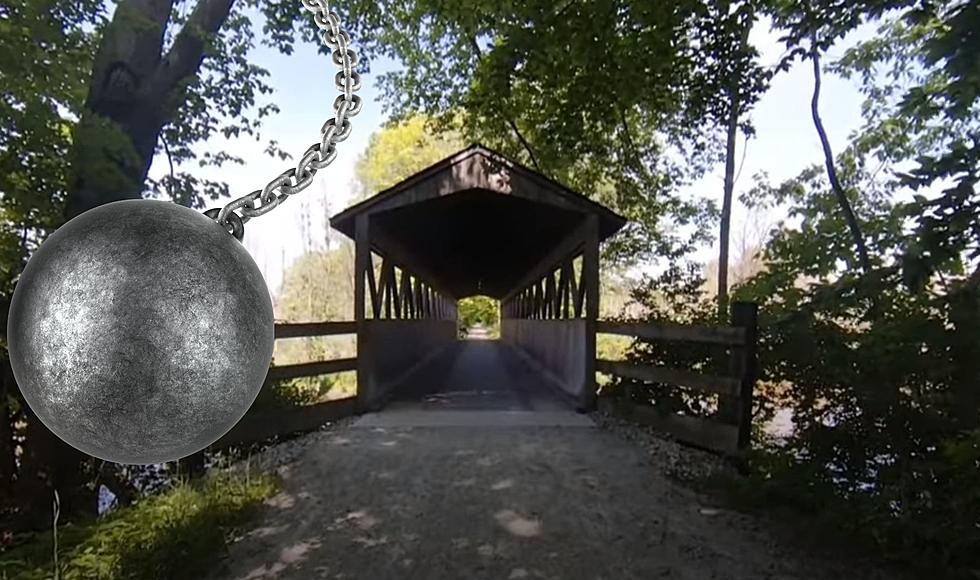 South Haven's Kal-Haven Covered Bridge Is Permanently Going Away
Larry Wood YouTube
There is some unfortunate news to share, as it has been announced at the Nichols covered bridge, which is located on the Kal- Haven trail located directly above the Black River in South Haven will be torn down and completely re-done.
The Facebook group Friends of the Kal-Haven Trail has been working hard to try to preserve this well-known bridge after it was
announced that a major resurfacing project
would take place and close the western half of the trail. After learning of the bridge's reconstruction, and originally being led to believe that there would be a cover added to it, they say in recent meetings that despite offering to pay the cost of engineering and construction, the Michigan DNR says it's too late:
Negative Impact on Businesses
We are as dismayed and caught off-guard as everyone else. In our final meeting we were informed that a cover was now impossible as contracts had now been signed and a change of work order was out of the question. After a period that saw no communication from the DNR to any parties attempting to work with the DNR on this, we woke up to an email informing us that the trail project would start July 10.
The people associated with the page and the movement to preserve the bridge were apparently led to believe that tearing down the covered bridge would take place in the Fall and not during the height of tourist season, which is not the case. They're saying this could damage local businesses:
We feel the pain of those whose businesses depended on the trail for summer time traffic (

Bumbleberry Acres

, Country Fare,

Kal-Haven Outpost

and many others) and are happy to work with them offering alternative routes that tourists and visitors can take to reach their establishments.
What Can YOU Do?
Friends say:
Call the State Park Office and let them know how you feel. The local number is (269) 637-2788 and if you feel like calling Lansing, Ron Olson's number is: (517) 284-7275 and their email is: DNR-ParksAndRecreation@michigan.gov
One Last Look At South Haven's Kid's Corner