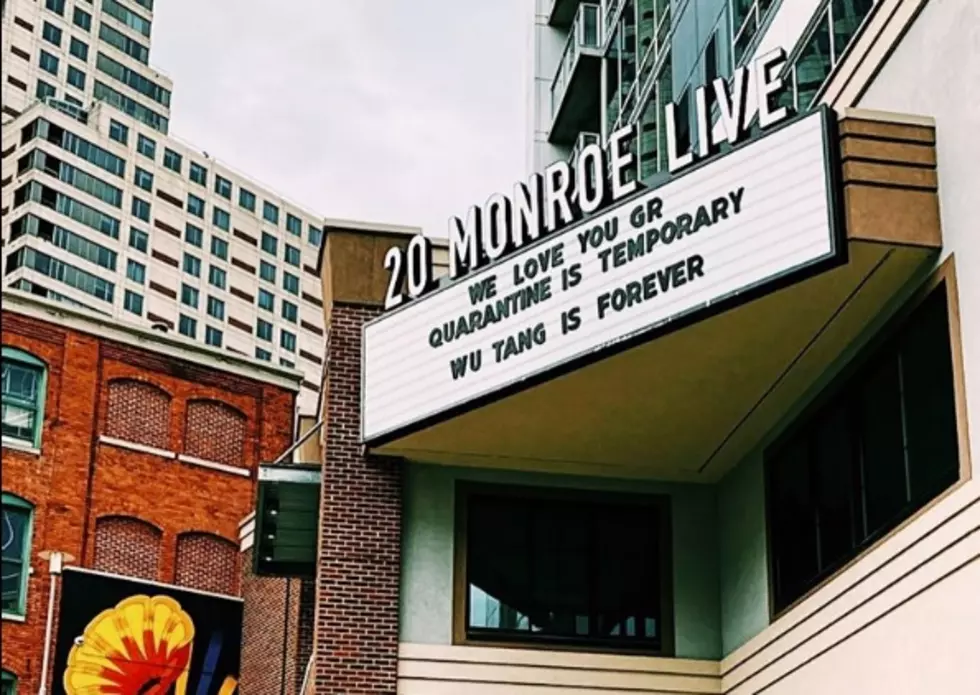 The BOB And 20 Monroe Live Are Up For Sale
20 Monroe Live via Facebook
If you're in the market for a self-contained entertainment complex, and you have a few million dollars, here's a deal for you!
The COVID pandemic has been especially cruel to the live entertainment industry, and so it comes as only a mild surprise that a prime piece of entertainment real estate in downtown Grand Rapids is up for grabs.
In an e-mail to MiBiz, it appears this is a real estate only transaction, and Gilmore will continue to run the business at those locations.
The deal also has an option to purchase the adjacent BOB (Big Old Building) from the Gilmores. Dan Harland, former WZZM-13 reporter, now a real estate agent, tweeted that the BOB would be priced at over $15 million.
The BOB, which houses several restaurants, dance clubs, and the Dr. Grins comedy club has been in operation since 1996. 20 Monroe Live was added on in 2017. The two buildings are connected. The 20 Monroe Live facility also includes condominiums.
UP NEXT: Michigan Beach Resort For Sale for $1.2M