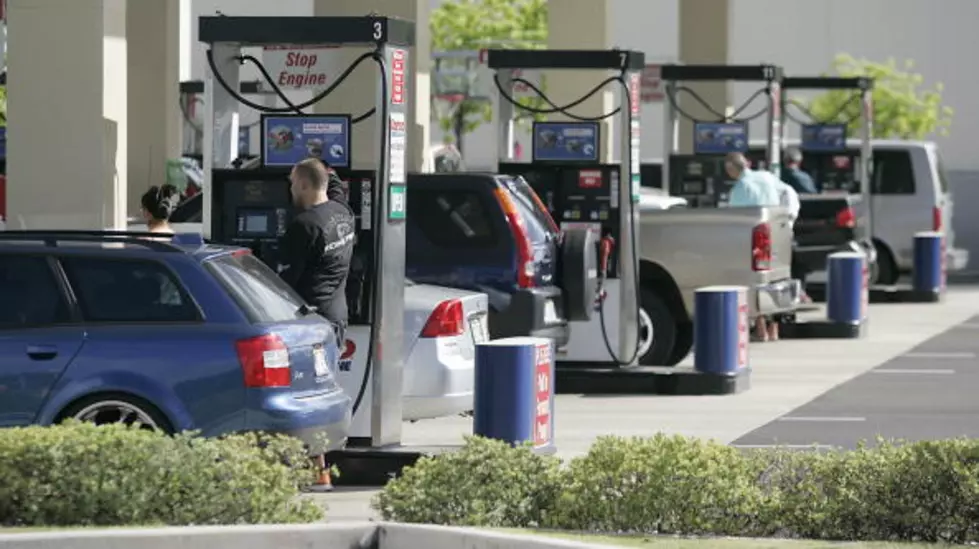 The Ultra-Strict Rules of Getting Gas at Costco
Marco Garcia/Getty Images
The woman I share martial bliss with has a Costco card.  Last night she went to Costco and got gas and said how great the price was and gave me the Costco card so I could also enjoy these fabulous savings on petroleum.
First off, I have yet to venture to this new Costco location.  I'm not sure what's the best entrance, so I pick one and drive in.  Upon entering Costco's parking lot, I realize I entered the most inconvenient lane to get gas.  You see, much like the Soup Nazi's store, getting gas at Costco is very, well, structured.
There's a zillion arrows navigating you to the gas station, and since I came in the wrong entrance, I was going the wrong way.  For me to go the correct way, I have to make a U-turn in the parking lot, which clearly annoyed the gas station attendant.
Of course, since I paid no attention to the arrows directing me into Costco gas, why should I pay any attention to the arrows directing me out of Costco gas?  Entering the wrong way.  The story of my life...  More U-turns are made until I finally drive in the right direction to exit Costco gas, with another annoyed look from the attendant.
So, let's recap; I went out of my way to save $.07 a gallon on gasoline just to find out I don't know how to navigate the Costco parking lot.  Was it worth the $.70 savings?  Of course!  I'm Jewish!