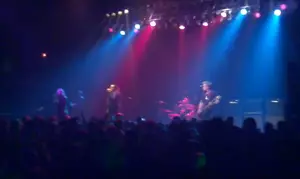 These are the Rock Shows the Orbit Room will be Remembered For
Bobby Guy
As we get the news that the iconic Grand Rapids venue may be closed for good, we look back at some big names that played this small club.
For many of the concerts, no record exists except in the minds of those who were there. Some of the best shows happened at Club Eastbrook/The Orbit Room when video cameras were the size of suitcases, before everyone had a camera in their pocket. Now, from the cell phone/YouTube era, take a look at these 8 rockin' shows you may have forgotten as we remember Grand Rapids' iconic venue The Orbit Room.
REO Speedwagon- recorded in 1990 for a Westwood One radio special.
Share your favorite memories of Club Eastbrook/The Orbit Room in the comments below.