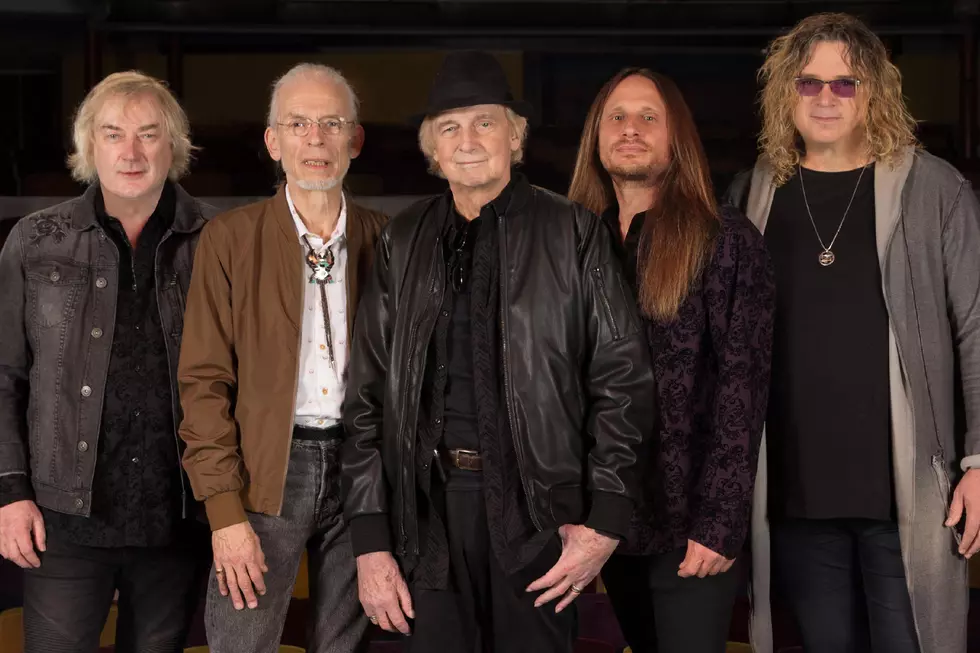 Watch Yes' 50th Anniversary Documentary 'Yesterday, Today, Tomorrow'
Glenn Gottlieb
The video included live scenes from the current lineup's recent shows along with contributions from Steve Howe, Alan White, Geoff Downes, Billy Sherwood and Jon Davison, plus former member Trevor Horn, album artist Roger Dean and others.
You can watch the documentary below:
Jon Anderson, Rick Wakeman and Trevor Rabin – who'd been touring their own lineup of Yes in recent years – were not included, although they were mentioned during interviews. "There is a revolving door… I know that it's always gotta be comfortable," Howe said in the opening moments. "A group can only work when it feels really comfortable; if it means change to get the comfort back, then there has to be change. But it's been really thrilling to see us move forward over the past few years."
Elsewhere in the film the guitarist recalled his early days with the band, encouraging Anderson and late bassist Chris Squire to work on albums that didn't contain cover versions, which led to their Fragile LP, along with Wakeman's desire to expand his keyboards' musical palate as far as possible. Howe also discussed the challenge of first writing without Anderson, and how the arrival of Horn "made no sense" to a lot of fans. "But Chris Squire did have an instinctive ability to sometimes judge a situation," he noted.
The Royal Affair tour sees Yes accompanied by Asia, John Lodge, Carl Palmer's ELP Legacy and Arthur Brown. The first date coincides with what would have been late Asia frontman John Wetton's 70th birthday, and so the concert in Bethlehem, PA, will feature a "special celebration of his life."
Yes Lineup Changes: A Complete Guide