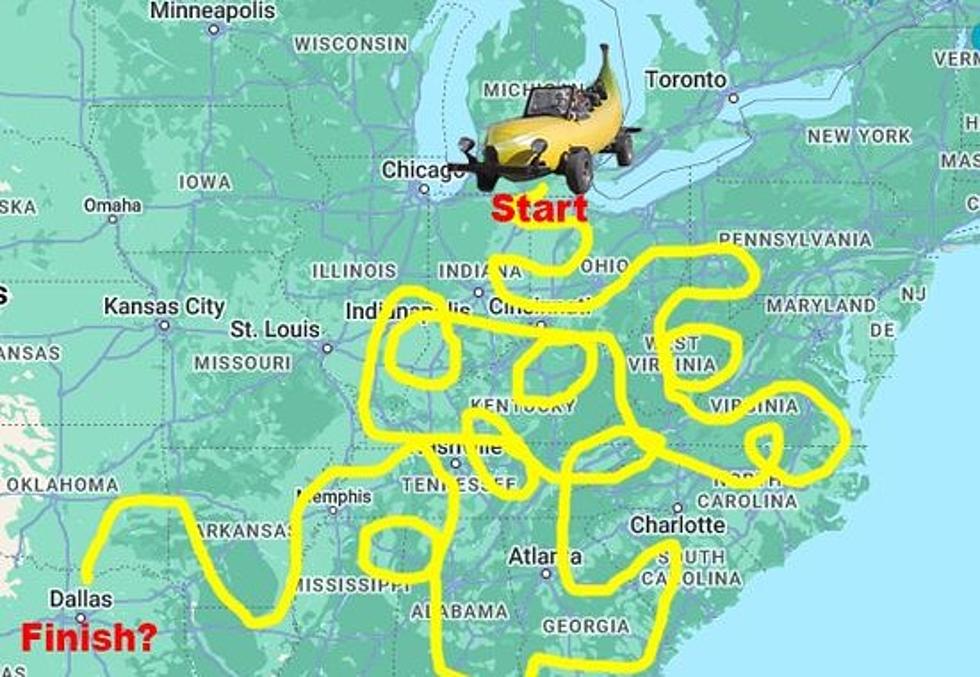 Kalamazoo's Big Banana Car Going On An East Coast U.S. Tour
Big Banana Car Facebook
The Big Banana Car is synonymous with Kalamazoo, and it has definitely seen its fair share of travels in the past. Steve Braithwaite, who owns the Big Banana Car, has taken it across a tour of the United States already and even had a book illustrated about his journeys, and who he met along the way.
Now the Big Banana Car is setting out to hit the road again, this time, doing an entire East Coast trip with no finish line in mind, according to Steve who recently posted about his upcoming journey, and to solicit for a couch or two to crash on.
The Big Banana Car is about to hit the road. We will be taking a leisurely drive south from Michigan with no particular route in mind. We will be looking for couchsurfing hosts and places to give rides. I have a friend from England visiting and I want to show him the sights. Like me, he is a long-time hotrodder and so for him "the sights" are everything from historical US landmarks to junkyards with rusty old cars.
As mentioned, with no destination as a finish line in mind, they're looking for welcoming people who would be comfortable hosting them for the night:
If you can host the two of us we would love to give you and your family banana car rides as a thank you. I will regale you with entertaining and amusing tales of the banana cars travels and my friend Chris might make you a cup of tea.
Scituate Man Owns The Savannah Bananas, a Hilarious Baseball Team
Scituate native Jesse Cole has runs a one-of-a-kind baseball team in Georgia. The Savannah Bananas not only play the game, but entertain with dancing, singing and the occasional kilt.