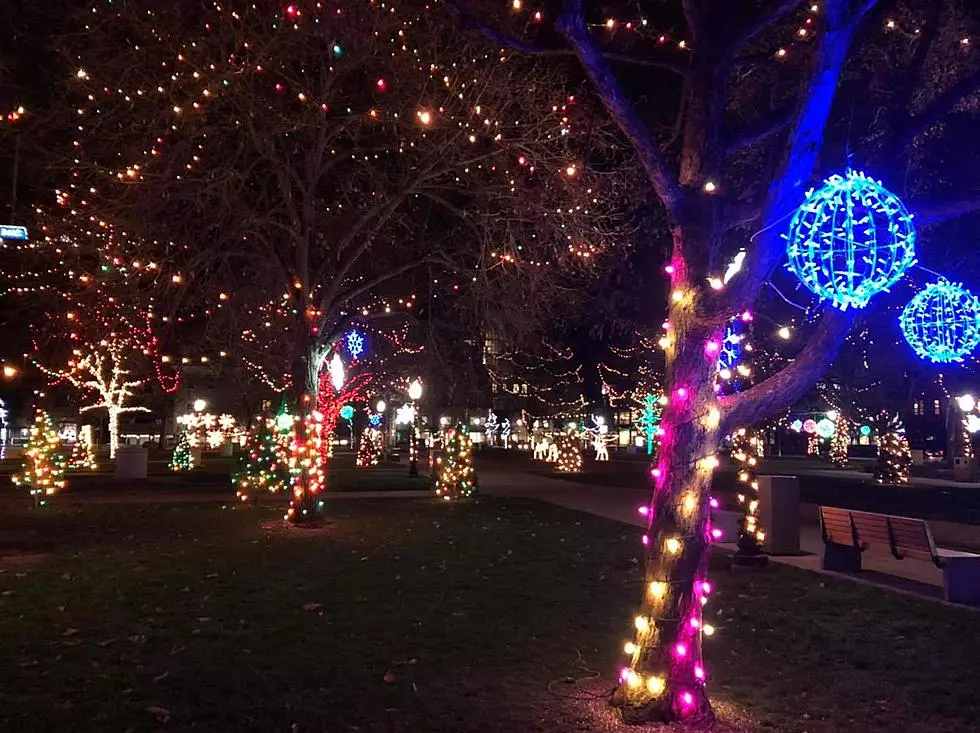 Kalamazoo Announces Date For Annual Tree Lighting Ceremony
TSM Mark Frankhouse
Before ya' burn me at the stake for talking about Christmas before Halloween, just remember that it's gonna be here before you know it so it doesn't hurt to plan ahead.
There are gonna be lots of things to do around the holidays in Southwest Michigan but one thing we look forward to every year is how the decorations will be strung up in Bronson Park in Kalamazoo right before December begins. It looks like this year, the ceremony will be happening Thanksgiving weekend, as the city just announced:
The City of Kalamazoo will host its Annual Tree Lighting Ceremony on Friday, November 25 in Bronson Park! Festivities are planned from 5 to 7 p.m. The lighting of the park will occur at approximately 6 p.m. Everyone in the community is invited to celebrate the holiday season and the diverse traditions that make it so special.
Annual Activities
As always there will be a range of things to do and enjoy at the event including music & dance performances, Christmas crafts, and there will even be reindeer from GG Reindeer Farm. Of course, Santa & Mrs. Claus will be in attendance and there will also be food & beverages there. The hot chocolate will be on hand as well as food trucks from Teresa's Kitchen, Coffee Rescue, Weller Barbecue, Incredible Kettle and On the Roll.
As always the event is free to be a part of. Let's hold on to these last few weeks of spooky season we have before everything starts turning green and red.
Christmas Light Display In Bronson Park