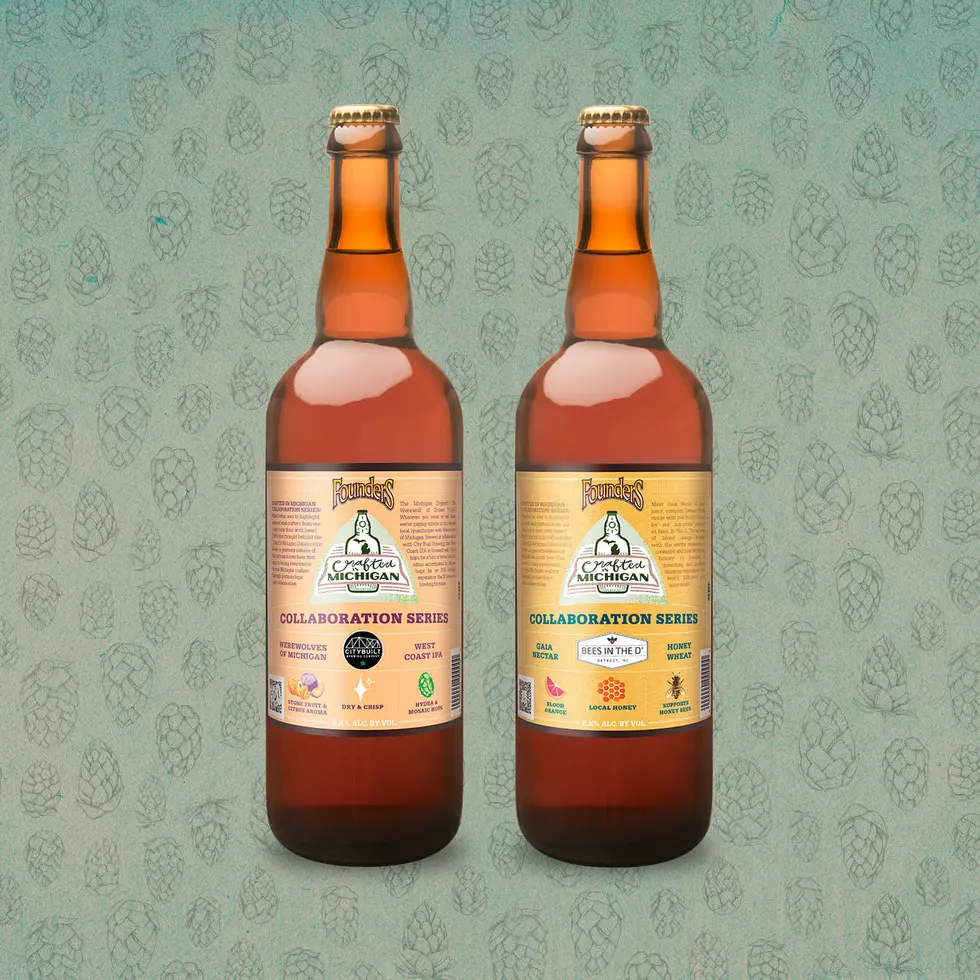 Grand Rapids Based Founders Launches Collaborative 'Crafted in MI' Series with Two New Beers
Founders via Facebook
Founders Brewing Co. is releasing some tasty new collaborations!
The brewery is launching the new, limited, taproom-exclusive "Crafted In Michigan Collaboration Series". Founders is partnering with local artisans and crafters on the series. Both Founders taproom locations, Grand Rapids and Detroit, will have their own exclusive brew.
Founders GR is collaborating with City Built Brewing on a West Coast IPA, Werewolves of Michigan:
The Michigan Dogman? The Werewolf of Grosse Pointe? Whatever you want to call them, we're paying tribute to our favorite local lycanthropes with Werewolves of Michigan. Brewed in collaboration with City Built Brewing Co., this West Coast IPA is brewed with Hydra hops for a hint of stone fruit and citrus accentuated by Mosaic hops for an IPA drinking experience that'll leave you howling for more.
Founders Taproom Detroit is partnering with non-profit Bees In The D on a blood orange honey wheat beer, Gaia Nectar: 
Meet Gaia Nectar, a super juicy, complex German Wheat made with real honey sourced by our non-profit partners at Bees In The D. The tartness of blood orange mingles with the earthy sweetness of coriander and local Wildflower honey to provide a quenching and quaffable drinking experience. You won't BEE-lieve your taste buds!
Throughout the pandemic, Founders has been using their social media platforms to promote local artists and crafters with "the goal of bringing awareness to their business and driving support when they need it most." As Founders shared on Facebook, they view theis new beer series as a way to take the "Crafted in Michigan Artist Series" to the next level.
Starting in March, there will be a limited supply of Werewolves of Michigan and Gaia Nectar at both the Grand Rapids and Detroit taprooms.  
QUIZ: Just How Michigan Are You?