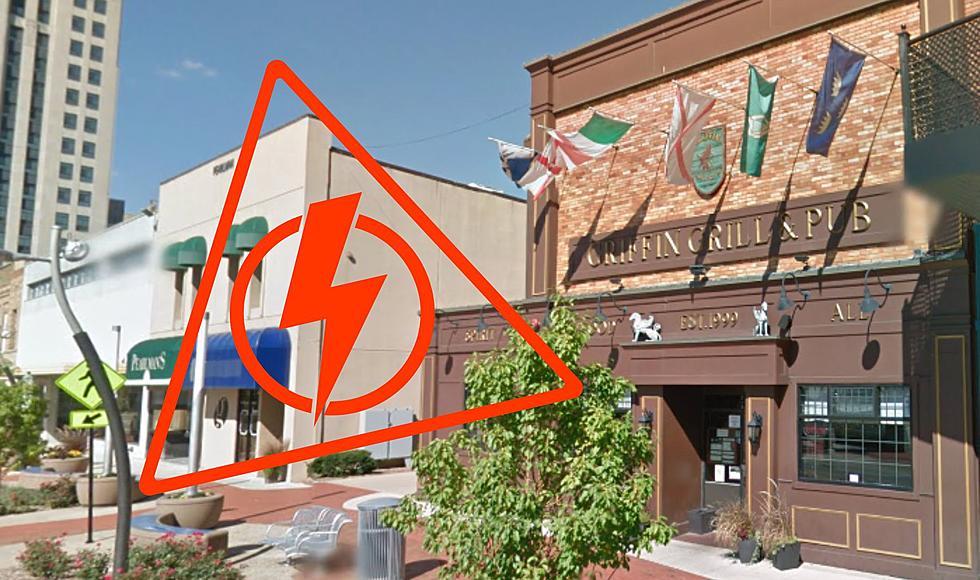 Battle Creek's Griffin Grill & Pub Say Consumers Energy Shut Them Down Unexpectedly
Google Street
The Following Statement Was Sent To Us From Consumers Regarding The Shutoff:
We always want to work with our customers when we need to do work that affects their service, which is why we mailed a postcard on May 18 to them and about 40 other customers. We can't say why they didn't see the mailing, of course, but we'd encourage them to work with our Business Center about this or any other issue.
There seems to be some controversy going down in Battle Creek as the Griffin Grill & Pub is claiming that Consumers Energy showed up last week in the middle of dinner service and pretty much told them they had to close down immediately, without any forewarning.
Before the weekend, Griffin Grill & Pub released a statement on their Facebook page, claiming that Consumers showed up to do work that would force the bar to close down, and yet, they say they were given no information about this maintenance beforehand:
Our sincerest apologies to our customers that we had to hurriedly ask to leave tonight. Consumer's Power showed up tonight...a Thursday night and said we're shutting you down at 9pm to upgrade the system/structure around you. Ummmm NO, you're not! We were never notified, nor were City Officials.
The owners were especially upset about this considering they were closed on Memorial Day and the following day, which would have been an optimal time for them to do work:
We were closed Monday and Tuesday this week. Really? 

#opportunitymissed

 Hats off to the guys on the ground for working with us "to allow" us until 10:30 to close down. A BIG [middle finger] to Consumer's Energy management for ZERO COMMUNICATION with the downtown business owners.
As of the publish date of this article, Consumers Energy hasn't made any kind of statement about the closure or why it was necessary to apparently shut the Pub and allegedly other businesses down for the work needed.
Battle Creek Arboretum's Fantasy Forest
Laugh Out Loud Famous Comics That Performed at Gary Fields Comedy Club in Battle Creek
When stand-up comics performed at Gary Fields, they often stopped by the radio studios to make us laugh. Every one of them left their mark before they left town