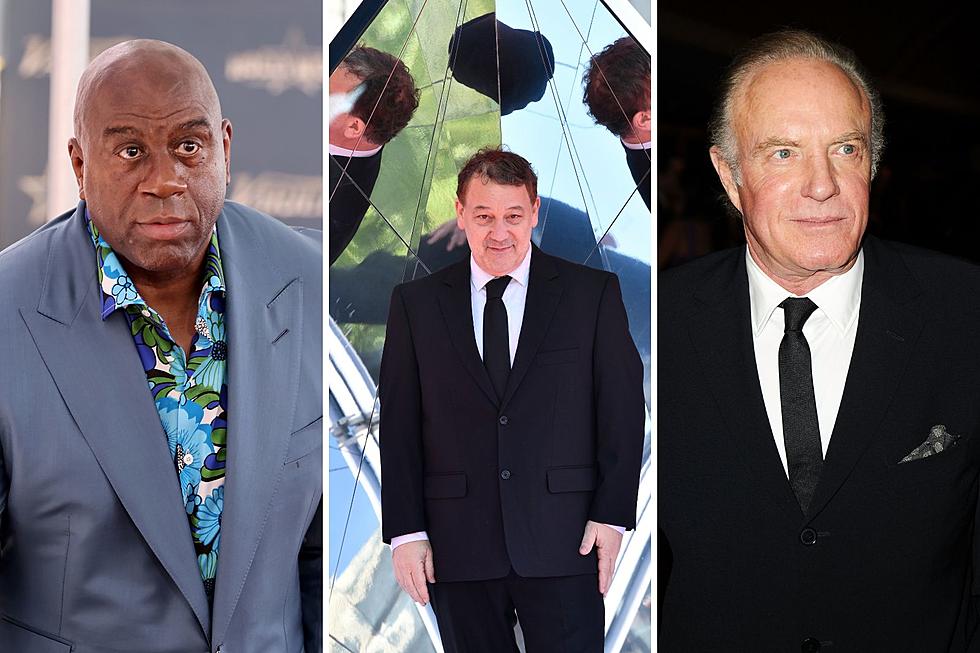 15 Celebrities Who Attended Michigan State University
Photo Credit: Photo by Amy Sussman/Photo by Gareth Cattermole/Photo by Frazer Harrison/Getty Images
Michigan State University has been around for a long time. When I moved to the Lansing area, I had zero college allegiance. I embraced the green and white immediately and it's been a blast ever since.
Here's a bit of history about MSU:
Michigan State University (Michigan State or MSU) is a public land-grant research university in East Lansing, Michigan. It was founded in 1855 as the Agricultural College of the State of Michigan, the first of its kind in the United States. After the introduction of the Morrill Act in 1862, the state designated the college a land-grant institution in 1863, making it the first of the land-grant colleges in the United States. The college became coeducational in 1870. In 1955, the state officially made the college a university, and the current name, Michigan State University, was adopted in 1964. Today, Michigan State has the largest undergraduate enrollment among Michigan's colleges and universities and approximately 634,300 living alums worldwide.
When it comes to celebrities from the Lansing area, we've had some good ones. Find out about 12 celebrities with ties to Lansing. But what about the big-time stars that attended MSU? We know about Magic Johnson, but the list is impressive. As far as the following celebrities go, I had no idea that some of them went to Michigan State. It was fun to put this list together. It was surprising and cool to learn about them. Have fun going through the list. Maybe we have some sort of "six degrees of...." going on in mid-Michigan.
15 Celebrities Who Attended Michigan State University
Magic grew up in Lansing and ended up going to Michigan State. The rest is history.
James Caan is a beast! I had no idea that he went to MSU.
Draymond Green was awesome at MSU and continues to win in the NBA with Golden State.
Le'Veon was fun to watch when he played at MSU. He also had a solid career in the NFL.
I remember Robert Urich from Spencer For Hire back in the '80s. He attended MSU and had an interesting path.
It was fun to watch Kirk Cousins play at MSU. He went on to the NFL and has performed well, the "comeback kid".
Chris Hansen was the host of "To Catch A Predator" on NBC. Wikipedia provides more info about his life in Michigan and at MSU:
Hansen was born in Chicago, Illinois on September 13, 1959 and grew up in West Bloomfield Township and Birmingham, Michigan. In an interview with City Pulse, Hansen said that he was first wanted to be a journalist when he was 14 years old, watching and following the police and FBI investigation of the disappearance of Jimmy Hoffa. He attended Brother Rice High School in Bloomfield Hills, Michigan. Hansen graduated from Michigan State University with a Bachelor of Arts in telecommunication in 1981.
MSU fans remember Bubba Smith. You may also remember him from the Police Academy movies.
Hoyer played quarterback at MSU, he went on to play in the NFL. Brian Hoyer knows how to play the piano.
Rashad Evans is a warrior. He wrestled at MSU and has had a great career in the world of mixed martial arts.
Zach Randolph played hard for MSU and continued in the NBA.
Miles Bridges played hard at MSU.
Kirk Gibson was the man! He played football at MSU and played pro baseball for MLB. He was a longtime Tiger.
Steve Garvey was one heck of a baseball player. I can remember Garvey hitting a home run in the '84 playoffs when he played for the San Diego Padres that closed the door on the Cubs' '84 season.
You may familiar with Sam Raimi, he's a big deal.
Unbreakable Sports Records and the Athletes That Set Them
There are just some sports records so amazing that it's unlikely any other athlete will even be able to approach them.