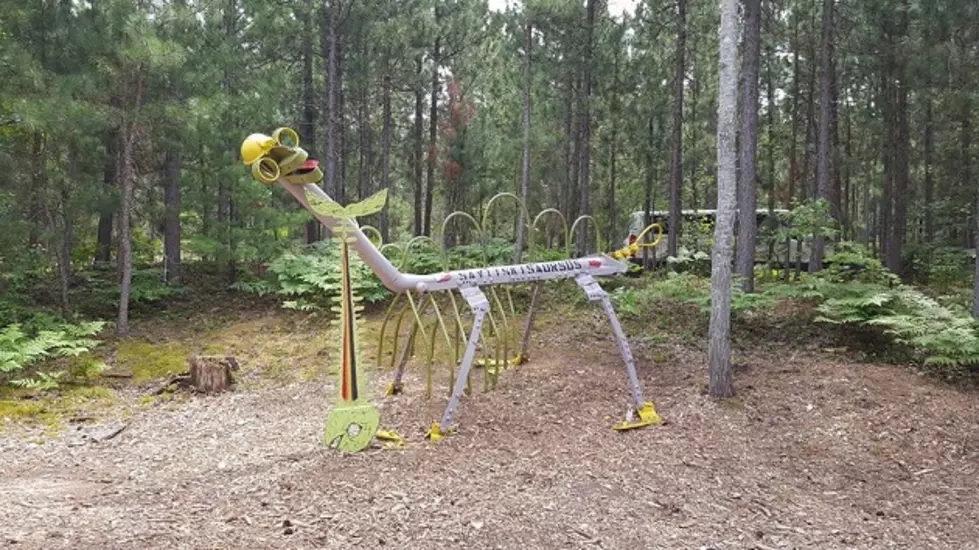 Junkyard Art In The Upper Peninsula
Photo by Mrs. Fly
One of the more interesting places on my recent trip to Northern Michigan was "Lakenenland" in the Upper Peninsula.
"Lakenenland" is a scrap metal sculpture art park that is located on M-28 east of Marquette.
My wife and I remembered this place on our last visit to the U.P.  For whatever reason we didn't get a chance to see it on that trip.  This time we made the effort to drive through it.
It is free to the public and allows visitors to either drive through it or you can get out and walk around park.
There are all sorts of various sculptures made out of scrap metal.    There is also an old mine and old mining equipment set up inside the park.
If you are a fan of scrap art or like interesting locations this place is worth the stop.   It is just outside of Marquette, so if you are near there or visiting Pictured Rocks it is not that far out of the way to visit.
Bonus Video: It's Possible To Make An Accurate Map Of Detroit With Your Hand.