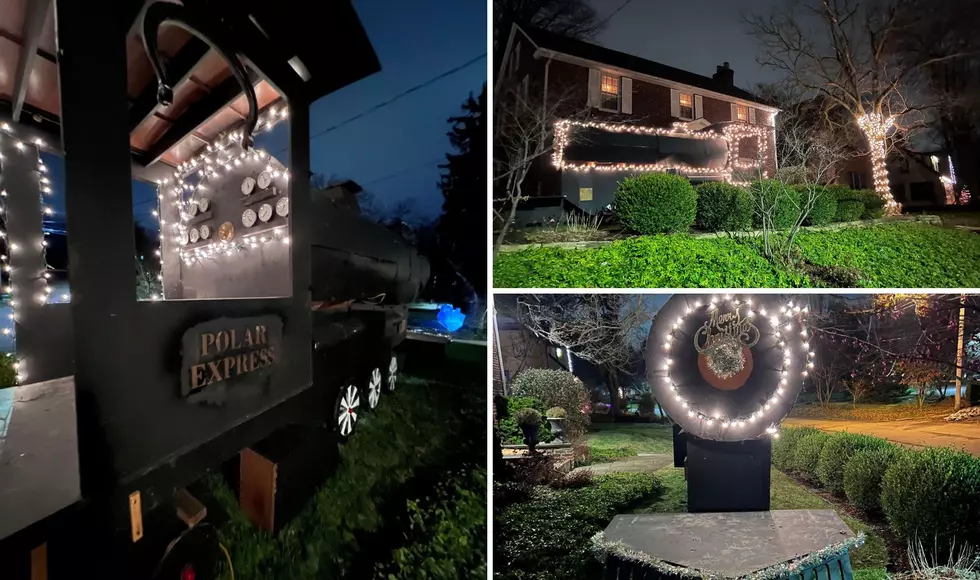 Friendly Prank In Kalamazoo Leads To A Fun Christmas Attraction For Families
Sydney Jean
What started out as a prank between friends has now developed into a place where kids young and old can stop by in Kalamazoo and get a picture with the Polar Express.
When Sydney Jean got home from Thanksgiving vacation and discovered there was a TRAIN sitting in her front yard in the Winchell neighborhood on Benjamin st., she could have gotten mad. But as it turns out, she already knew who was responsible and called him right out on it.
I reached out to her about the incident and she told me, to explain the prank she had to start at the beginning of her and her significant other started to date:
We had been dating for maybe a month or two and we decided to play a little prank on his friend. What's most impressive is that our prank was in the summer of 2020. So his buddy really played the long game on this one. Every year for Thanksgiving we travel to go and see my family for an extended weekend in St. Louis. Upon turning the corner to get to our home on the Sunday after Thanksgiving we see this massive train in our front yard… And we immediately knew who would have put it there. So, of course, we call the individual and ask him what the heck is going on, and at first, he plays coy with us but then we get it out of him that he had gotten this from a church sale over a year ago.
It seems like her friend was waiting for the right moment to surprise her with the train, and she told me, "of course, the right moment was this year after we bought our first home in our dream neighborhood."
The worst part about it all is that while they were out of town, the friend had apparently tried to come over and put the train INSIDE HER HOUSE. Luckily for the couple, it was not going to fit, but she's happy now that it is in the yard and was decorated with her inlaws, and it can be something positive and fun for the community:
Some nights we will have to play the Polar express soundtrack as well. Christmas truly is the most wonderful time of the year, and we're so happy that we can spread a little Christmas cheer through the neighborhood even if it does stem from a wildly hilarious prank. I can't wait to see what prank we come up with to get him back for this one… It's gonna have to be good
Friendly Prank In Kalamazoo Leads To A Fun Christmas Attraction For Families
When Sydney Jean got home from Thanksgiving vacation and discovered there was a TRAIN sitting in her front yard in the Winchell neighborhood on Benjamin st., she could have gotten mad. But as it turns out, she already knew who was responsible and called him right out on it. I reached out to her about the incident and she told me, to explain the prank she had to start at the beginning of her and her significant other started to date: