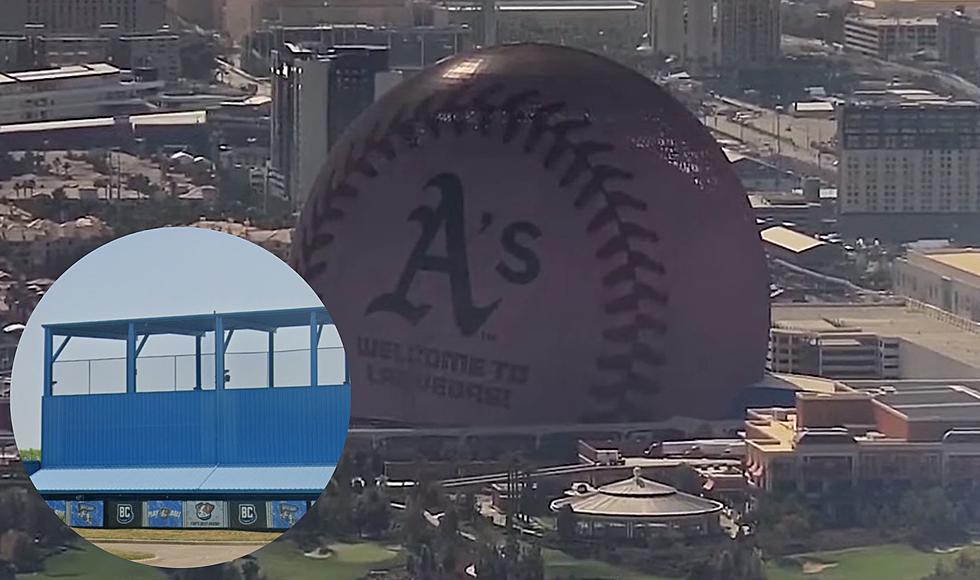 Battle Creek Battle Jacks Agree To Let Oakland Athletics Use MCCU Field Until Las Vegas Move
ABC News
Las Vegas has become not only a destination for those who want to experience the glitz and glamour of Sin City, but over the past few years, it's also become a mainstay for sports attractions as well. The Las Vegas Golden Knights recently won the Stanley Cup championship, showing that Las Vegas can definitely be a location where professional sports teams thrive.
Another team that's going to be making their way to Las Vegas is the Oakland Athletics. The team announced that they would be moving to Las Vegas in a press release that was released confirming that major-league baseball owners unanimously decided to approve that move.
Las Vegas will now be home to the Golden Knights in the NHL, the Raiders of the NFL, and in 2028 the Athletics. But what will the Athletics do in that time that their new ballpark is being built?
Well, our very own Battle Creek Battle Jacks have graciously offered for the aids to use their facility as they recently posted:
BREAKING NEWS: The Battle Creek Battle Jacks have agreed to let the Oakland Athletics borrow MCCU Field for the 2025-2027 seasons until they find their permanent home in Las Vegas. Battle Jacks staff will not be making any comments at this time.
Very clearly I don't think the A's will be picking up on the offer, but it definitely shows the kindness in the hearts of the Battle Creek Battle Jacks to make such a gracious offer. But who knows, the gesture could be taken seriously, then they'll really have a mess on their hands.
Most Passionate Sports Fans In Michigan
Rankings of the passion and intensity that fans cheer and support their favorite Michigan Sports teams.
Gallery Credit: Getty Images