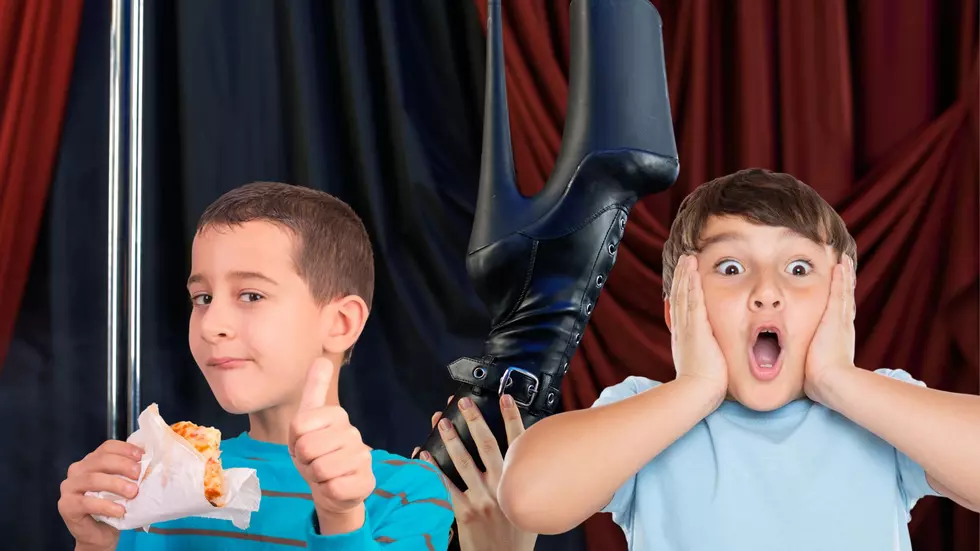 Michigan Middle School Field Trip Turns Into Pizza Party with 'Stripper Poles'
Canva
Rochester Hills is just built different, I guess, and their Middle School field trips are WAY better than any I ever went on. We just went to the zoo.
But these kids, got a taste of adulthood before many of us would have - ending their Orchestra Field Trip in a lounge with Stripper Poles!
Hart Middle School in Rochester Hills, Michigan, took their sixth-grade band and orchestra students to a performance at the Detroit Symphony Orchestra on November 16th. After the matinee performance, teachers took the kids to Niki's Pizza, which is an AWESOME spot for food.
BUT... kind of a small dining room for a large group of more than 100 middle schoolers. SO, the owner offered up the second-floor of the building to accommodate all the kids.... This was during a weekday, so the upstairs was basically empty.
HOWEVER, on the weekends.... the second floor turns into Niki's Night Life, a Night Club. And part of the... decor... of the room, are large poles, on platforms, surrounded by couches.
They look to be stripper poles, and some photos of the kids eating their pizza, and swinging around on the poles have surfaced.
Best... Pizza Party... EVER!
The owner of the restaurant, Agatha Kefallinos, said it's not uncommon to allow larger groups to use their lounge room when it's not open as a club. She also said the poles in the room are simply part of the decoration.
And as a former child myself, I can confirm, if there's a pole in a room, I'm gonna grab it with my hand, and spin around on it until I get dizzy.
We've all done it.
complaints have been filed by some of the children's families...
Now, clearly, that post doesn't include statements from the restaurant to give context.
All parents of the students involved did sign approval slips to allow their children to go on the trip. And NO, there were no strippers in the room, and nothing indecent happened under the care of the teachers.
But when one of the School's trustees and parents, Andrew Weaver, says stuff like...
"The Students were moved from Niki's Pizza due to a lack of available space to the Lounge where they tried out some Pole Dancing..."
... it's not going to help the situation.
I see nothing wrong here. The room was empty, it was available space, and it's not uncommon for Niki's to do this, apparently.
The only unfortunate aspect of this, is that someone happened to get a photo, and show it to an easily triggered parent. It's all innocent middle schoolers, doing what they do - enjoying pizza, and spinning on things until they're sick.
Chill out, Karen.
8 Locally Owned Kid-Friendly Pizza Places in Kalamazoo
Local experts and Kalamazoo parents recommend these places for a kid-friendly atmosphere, great pizza, and a fun family night out.