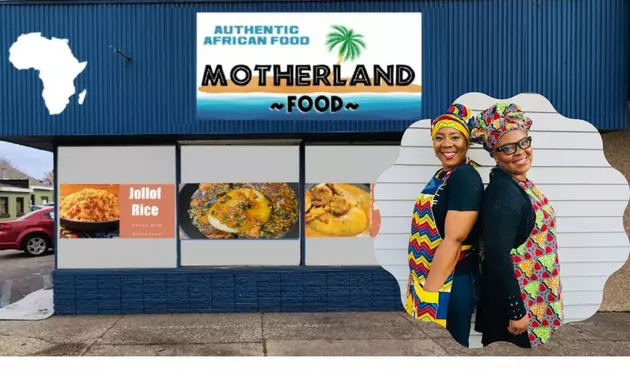 Authentic African Restaurant, Motherland Food, Opening Near Grand Rapids
Motherland Food
For those who are a fan of African cuisine, and for those who have never tried it, you are in for a real treat as a new restaurant is going to be opening near Grand Rapids in early September.
The new restaurant called the Motherland Food will feature authentic African food available for takeout only for the time being at 3818 Division South in Wyoming Michigan. one of the owners, Lillian Griffiths has been sharing some teasers of what the behind the scenes area looks like, as well as some of the dining options that will be available.
For the grand opening, they will have some limited options like Jollof Rice with a side of chicken leg, Equsi soup, Casava Leaf, Okra Sauce, Peanut Soup all served with smoked chicken and smoked turkey, as well as fried plantains, cornbread, meat pie and kala.
One thing I could definitely make out was the smoked chicken, but there is so much more that will be available once they have their grand opening on September 2 from noon until 8 o'clock.
Lillian is from Liberia in West Africa and lives in Grand Rapids MI, and is the owner of West African cuisine catering LLC. She's been perfecting her craft for a long time and has attended many pop-up launches of her food, but this brick and mortar location is a big opportunity for more people in the area to enjoy some unique food.
For more information on the opening and what will be featured on the menu going forward you can visit their Facebook page.
Photos from Safari Adventure in Tanzania, Africa
Here is a look at some of the animals we were able to see while going on safari in Tanzania.
Montclair African-American Foundation Festival 2022
The Montclair African American Heritage Foundation's 33rd annual celebration took place on Saturday, June 4, featuring a motorcade, food vendors, musical performances, art and merchandise stores.