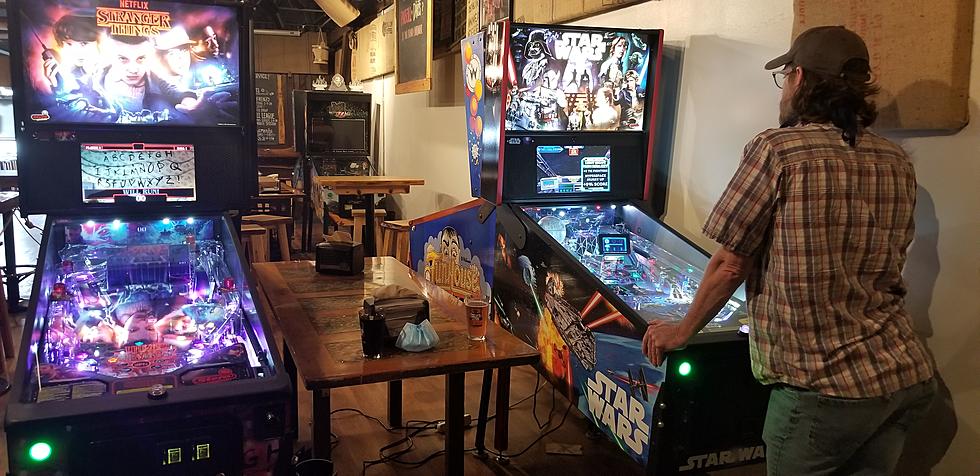 It's Game On at One Well with Socially Distanced Pinball, Darts
Photo: Bobby Guy
New rules mean new ideas. One Well Brewing has figured out how to bring people together (but not too close) over their favorite games.
Pinball and darts are very social activities. Neither are very strenuous. Chances are, you're not going to lose your breath while trying to play cricket, 301, 501 or the silver ball. You can easily hold a conversation and a cold one while engaging in competition. It is the social interaction and closeness that have some concerned about a second wave or resurgence of COVID-19.
One Well has always encouraged high fives over handshakes, so maybe they had a head-start on this germs thing. The goal of limiting people has sparked innovative ideas. The games are now cordoned off and rented by the hour to limit players and interaction with too many people at one time. Two dart lanes have been eliminated to create separation and the others rent for $5 per person or $15 max per hour, 4 person limit per lane. Pinball machines have been paired and you won't need quarters. You choose the group of 2 you'd like to play and you can get in as many games as you like for $15/hour. Each area is cleaned and disinfected between groups.
While you aim for the bullseye or shoot for the extra ball, you can still enjoy One Well's full line of handcrafted beer, ciders, and root beer on tap. The menu has been pared down for the initial opening, but you can still find favorites like nachos or the Cuban. Online food ordering is encouraged, and masks are optional at your table but required to be worn as you move about the bar. A traffic flow pattern has also been established to limit interaction and contact between patrons.
Michigan is opening for business and it's game on at One Well Brewing.
One Well Brewing
Enter your number to get our free mobile app