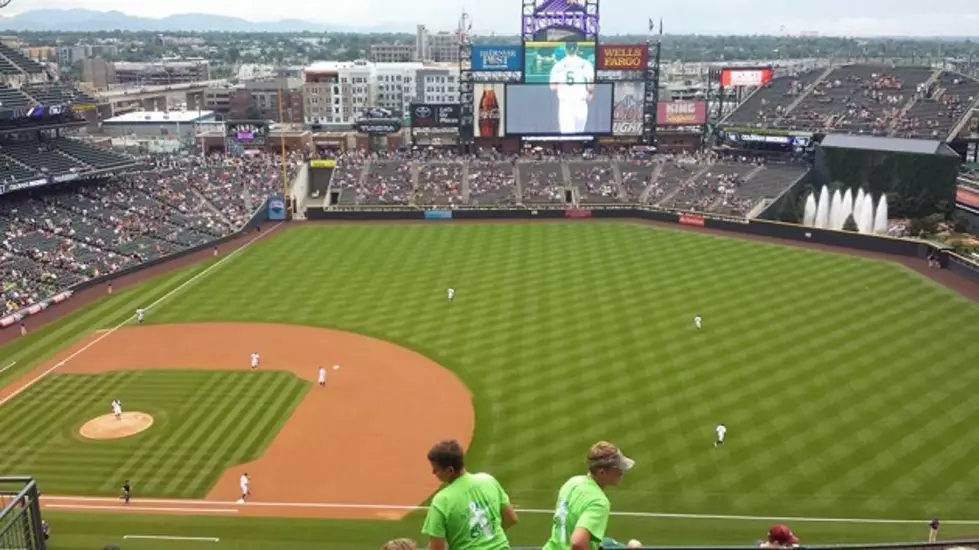 Possible You Pick The Trip Destination: Coors Field In Denver
Photo by Mrs. Fly
This month the Rocker is giving you the chance to win a trip to see a MLB game of your choice this May.  Here is another great ball park and city to visit if you win.  Coors Field in Denver, Colorado.
My wife and I visited Coors Field in Denver a few years ago as part of the back end of our Route 66 trip.
Both of us have been to the area before, though I think this was the first time I have really been to downtown Denver.   We had the chance to see the Rockies face the Pittsburgh Pirates.   Our seats were in the upper deck and were not bad at all.
Looking out over the park it doesn't look like there is really a bad view. We actually were not too far from the row of seats that marks a mile above sea level.
If I had to compare to another stadium it is very similar to Comerica Park in Detroit.   One thing I wish we had more time to do was to walk around the stadium.   We ended up getting to the game just as it started.
We also didn't really get a chance to sample much of the food that I can remember.  One of the great things I liked about Coors Field was the view.   How many ball parks do you get a view of the Mountains?
We enjoyed our game at Coors Field.   Hopefully can catch another game there someday.   If your looking for a city and park to visit, Coors Field in Denver is a good choice if you win You Pick The Trip.
Bonus Video: Take A Tour of The 107.7 WRKR Studio In Kalamazoo