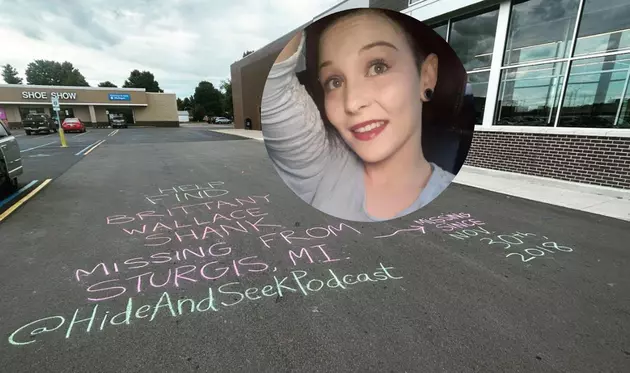 It's Been Almost 5 Years Since The Disappearance of Sturgis' Brittany Wallace Shank
Allie Kyle Used w/ Permission
Allie Kyle is many things, from the owner of the Magic Capital Grille in Colon to an amazing mother and friend. But most of all she has a massive heart and is using her spare time to try and find answers and bring justice to the person(s) responsible for the disappearance of Brittany Wallace Shank of Sturgis.
Brittany disappeared nearly 5 years ago, and in that time there has been very little progress in finding the one responsible for her disappearance. Allie has led the charge in spreading awareness about the cause, as she most recently shared on Facebook...
Does reading this make you uncomfortable? I'm sorry, not sorry because this is real life. Brittany was a 23-year-old mother of 4 who went missing from Sturgis, Michigan (November 30th, 2018!) In 7 weeks it will be 5 years since Brittany disappeared from Fawn River Road. If you don't have time to listen or if this case is too complicated for you to understand, please just simply share BRITTANY'S name by telling your loved ones. The more we spread BRITTANY WALLACE SHANK'S name the more of a chance she has at coming HOME! I'm keeping faith in the St. Joseph's Sheriff's Office and the Sturgis PD to do just that!!
The podcast that discusses her disappearance can be found here through Spotify and is the Hide And Seek Podcast. Allie had a message for the person responsible for her disappearance:
I hope this status finds those responsible for Brittany's disappearance. And I hope it makes you uncomfortable. Brittany's army is #LockedInArms
Missing Children In Michigan As of 7/20
We've provided a list of children and teens in Michigan who are still missing as of July 20th, 2023. The state of Michigan continues to do its part to try and help bring these children home