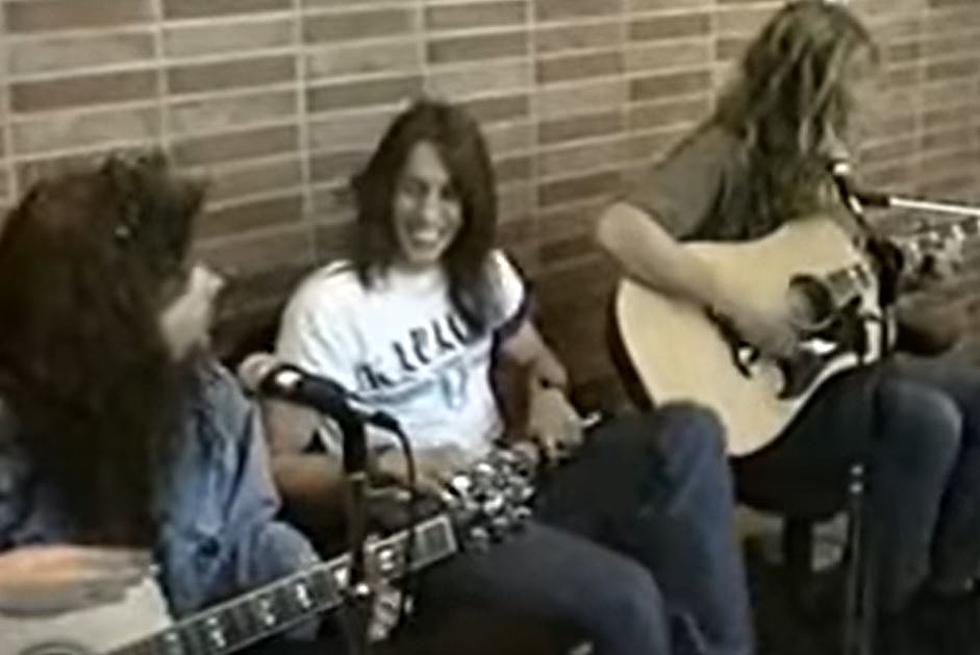 Watch Tesla Perform Love Song At The Kalamazoo WRKR Radio Station In 1991
Kurt Common YouTube
Believe it or not, there was a time early on in the radio station's history here in Kalamazoo when it was common for bands to show up, play an acoustic set in the lobby of the radio station, and then hang out with a bunch of listeners outside of the building at the pool. Yes there was actually once a pool on the right side of the radio station located at the end of Jennings Drive.
Bands would regularly show up and play pool parties for listeners, and that something that we definitely could not get away with today. But back in the early 90s it was the norm and one of the bands that came through that we actually have footage of his Tesla.
We recently spoke to the lead singer Jeff Keith who vaguely remembered playing one of these pool parties and so we had to write this article so we could send a video over to him and for you all to enjoy. This videos from 32 years ago and takes place in the lobby of the radio station, and for being from the early 90s and the technology we had at the time, the footage is actually not too bad.
The footage shows an acoustic performance of "Love Song" which reached number 10 on the Billboard Hot 100. It also became a gold record. Tesla formed in Sacramento, California in late 1981 as City Kidd, which evolved into Tesla shortly before recording their first album. Jeff Keith joined Tesla in 1983 and the band has gone on to sell over 14 million albums in the U.S.
Looking Back At The Goose Lake International Music Festival
Armed with a trusty Kodak camera, I was a 17-year-old bohemian, attending the Goose Lake International Music Festival that was held August 7-9, 1970, in Jackson County, Michigan. The Goose Lake festival was Michigan's answer to the Woodstock Music and Art Fair, which was held just a year earlier in Bethel, New York. Here are a few photos which survived over the years.