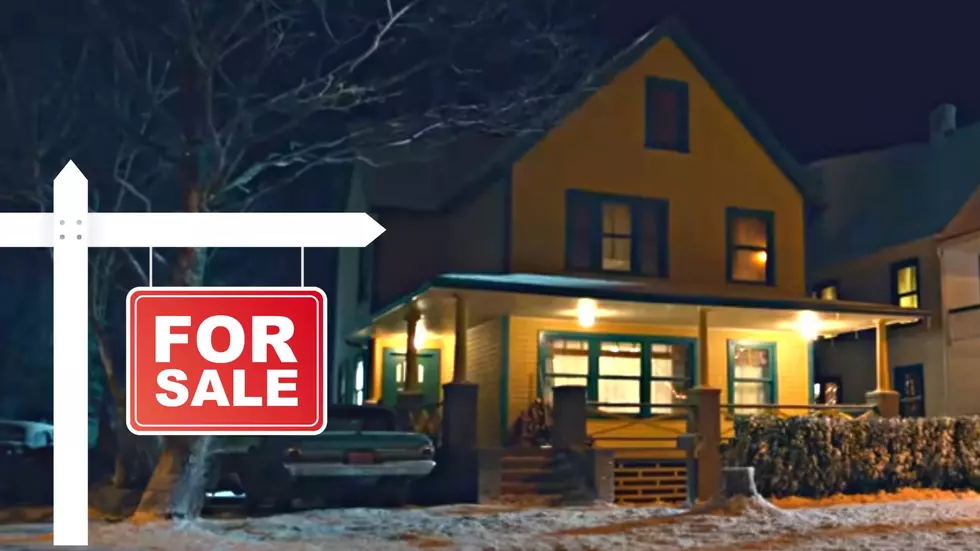 The house from 'A Christmas Story' is for Sale As Sequel Film Debuts On HBOMax
Youtube/Canva
A Christmas Story is one of those movies I cannot, and WILL not avoid when it gets to the holidays. Even someone as set in my ways to "not start Christmas until After Thanksgiving Dinner," it's now a tradition to tune in to the 24-hour broadcast of "A Christmas Story" on TBS (when I'm not watching football, of course).
That house has been burned into my memory, with its yellow paint job, blue-ish green trim, covered porch, and fenced-in backyard. And that Leg Lamp in the window... It's unmistakable, and it could soon be yours!
The house is in Cleveland, Ohio, so you'd have to bear with that... but to own a piece of cinematic history, that has meant so much, to so many people, would be the coolest.
The current owner bought the home a while back and turned it into a museum for the movie in 2006, and community members are excited to see what a new owner can do with it. Chad Whitmer, who is the listing agent for the property, says he hopes he can sell it to someone who also loved the movie, and maybe the city of Cleveland, too.
""[The Property] Lends itself to expansion... I hope they make it into something even more special for the city of Cleveland."
The house has a bit of extra value now, as not only is the 1983 film more popular than ever, but it's getting a sequel!
"A Christmas Story Christmas" is set to be released this week on HBO Max, featuring many of the original child actors returning, including Peter Billingsley as Ralphie.
Texas Woman's Creepy Take On The Christmas Story Leg Lamp
She's sold nearly two dozen so far and also makes lamps based on other characters, including a female Jack and Beetlejuice, Winifred Sanderson lamps, but Sally-inspired lamps are the most demanded. You can see her
work here.