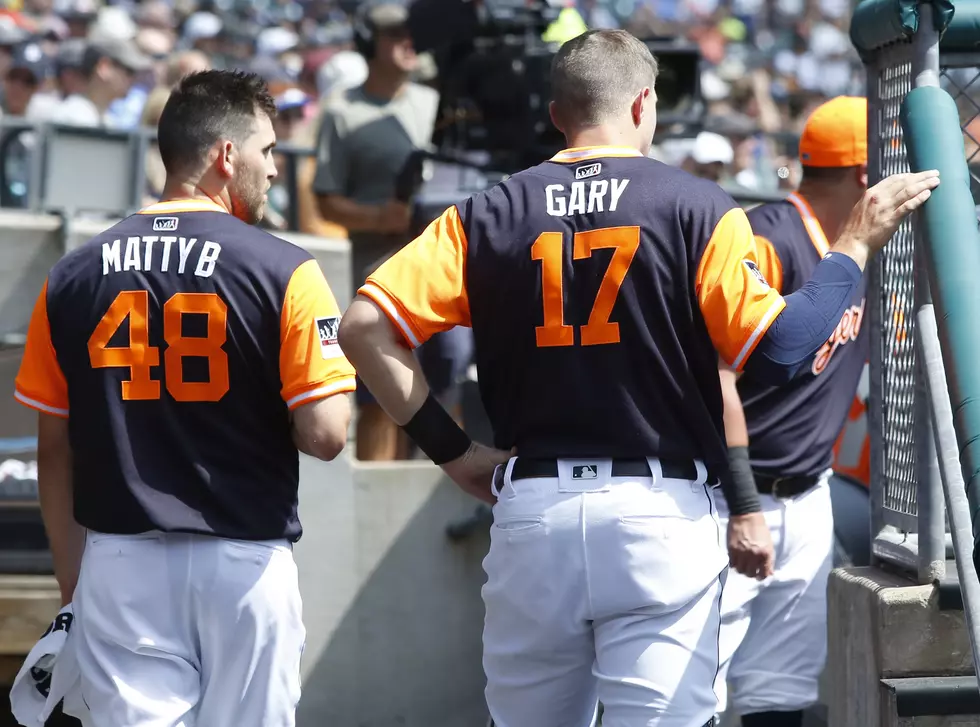 What Name Would You Put on Your MLB Players' Weekend Jersey?
Photo by Duane Burleson/Getty Images
Major League Baseball's 3rd annual Players' Weekend is back August 23-25.  The weekend allows players to add a selected nickname to their jersey.  
Major League Baseball has released the full list of teams nicknames and the Detroit Tigers will feature names like Matty B, Miggy, Candy, Stinchcomb and Todd The Painter.
Star players like Mike Trout, Justin Verlander, Vladimir Guerrero Jr. and Mookie Betts will have, Kiiiiid, JV, EL K and Mookie on their jerseys.
It is always interesting to see what players will have on their jerseys for these games.  The colors for the uniforms this year will be black or white.
If I had my nickname on a jersey it would either be, Fly or Nightfly.   I could even do a throwback to my time in high school when I had the nickname, Boomer.
What nickname or name would you have on the back of your Players' Weekend jersey?