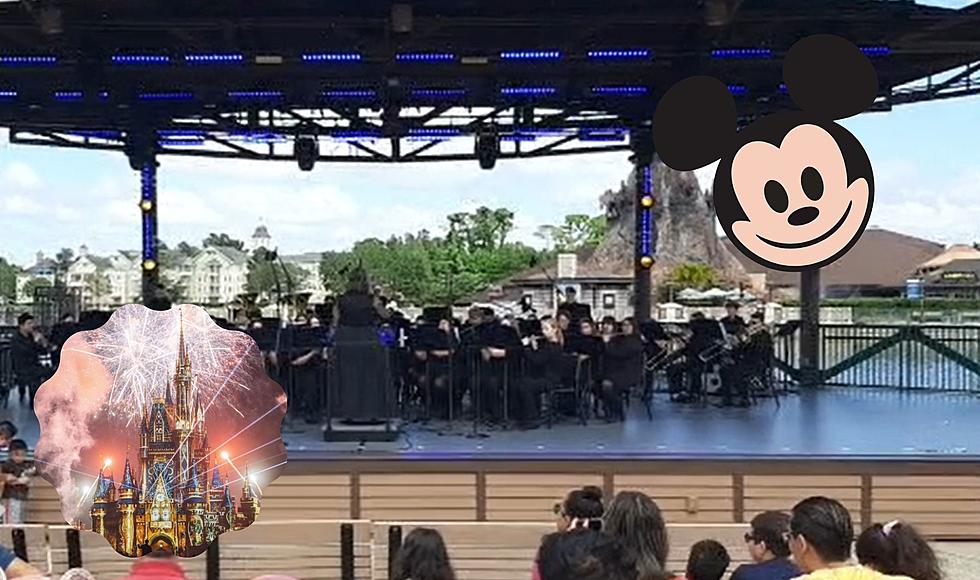 The Bangor High School Band Just Played In Disney Springs
Bangor Vikings Band Program
A local High School band from Bangor High recently played one of the biggest stages any local band has played, as they were the entertainment at Disney Springs, an outdoor shopping, dining, and entertainment complex at the Walt Disney World Resort in Lake Buena Vista, Florida, near Orlando.
The band opened up their show with a brief intro from The Little Mermaid's Part of Your World, before hammering into Under The Sea and segueing smoothly into Beauty and the Beast. The entire performance lasts about 20 minutes full of Disney music which you can watch below.
Disney Springs opened on March 22, 1975, and has been expanded and renamed over the years. Back In 2013, Disney announced plans for a three-year renovation and expansion, and on September 29, 2015, the name was officially changed to Disney Springs. In the time that Springs was first opened they had many different names such as Lake Buena Vista Shopping Village in 1975, Walt Disney World Village in 1977, Disney Village Marketplace in 1989, and Downtown Disney in 1997.
One commenter and alumni was super moved by this performance, and it was a great a huge moment to witness:
As an Alumni Band member who performed at Disney, These kids will never forget this experience. I am crying happy tears for them and tears as I remember our trip!! GREAT JOB BHS BAND!!
Rent This Disney & Marvel Themed AirBNB at The Castle Near Grand Rapids
Did you know that just 10 minutes from Downtown Grand Rapids there's a Disney & Marvel Themed AirBNB available for rent? It's perfect for visitors who have kids, or are kids at heart.
You Can Rent This Disney Inspired Pool in Michigan
Adorable Disney Inspired Pool You Can Rent for the Day