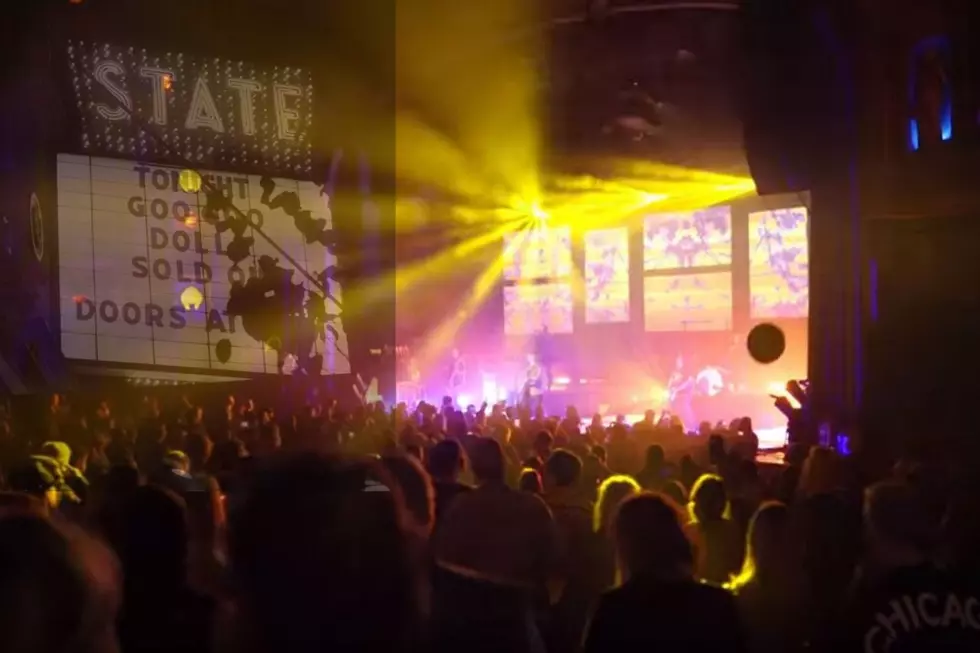 Goo Goo Dolls Premiere New Video Shot in Kalamazoo [Watch]
Goo Goo Dolls via YouTube
The iconic Kalamazoo State Theatre sign is the first thing you see in the Goo Goo Dolls' new video 'Autumn Leaves.' Will their Summer tour bring them back to town?
The video opens in a somber black and white as we walk through the house doors at the historic Kalamazoo State Theatre, and vibrant color emerges as Johnny Reznik sings the first line of the Goo Goo Dolls' "Autumn Leaves." The band's new video is comprised of live shots from their November 2019 concert in Kalamazoo. If you were there, I'm sure you remember. Take a look, you might be in the video.
The new single, from the album Miracle Pill, also launches a summer tour for the band and, although no Kalamazoo show is on the schedule, they do have a night off between Chicago and Detroit- Johnny...Robby...we're right on the way.
Enter your number to get our free mobile app