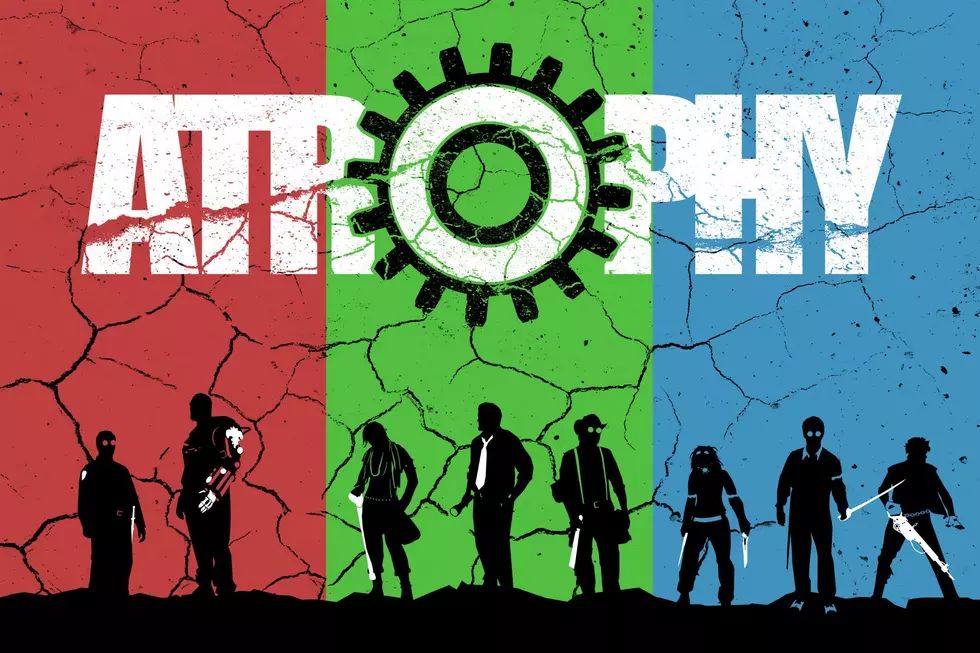 Kalamazoo Made Sci-Fi Movie Atrophy – Screening This Saturday
Robert Couch
Don't miss the latest screening of Kalamazoo-based Imminent Entertainment's Atrophy, Saturday, April 27th at Vicksburg Performing Arts Center. This sci-fi adventure follows the story of a man who finds himself in another world where he must fight to survive. Described by the creators as The Wizard of Oz meets Mad Max, our hero encounters marauders, madmen, and machines against a unique steampunk backdrop.
Atrophy is recommended for audiences ages 13 and up.
Here's what you need to know:
When: Saturday, April 27th
Cost: $10 for adults/$5 for students and seniors
Tickets can be purchased by clicking here
Imminent Entertainment was founded in 2005 in Kalamazoo by filmmakers Troy
A. Smith and Jason Slingerland, whom you may remember from such gaming adventures as Unreal Estate and Into the Black Forest. The film Atrophy featured performers and crew from both Kalamazoo and Grand Rapids.