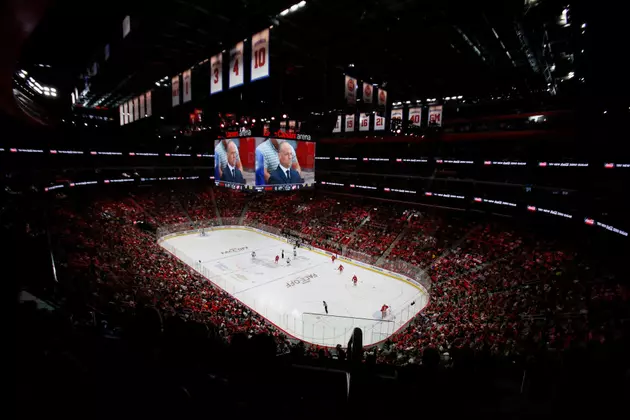 Mobile Ticketing To Be Used Starting This Fall At LCA In Detroit
Photo by Duane Burleson/Getty Images
If you have relied on PDF tickets for Red Wings and Pistons games get ready for a change as this fall Little Caesars Arena is switching to mobile ticketing.
According to the Red Wings, starting with the upcoming seasons for the Red Wings and Pistons, the arena will no longer accept PDF tickets either printed or copied on phone.
The Little Caesars Arena will switch to Ticketmaster's mobile ticketing which will have your ticket directly on your phone.
This process is said to reduce fraud and make ticket transfers and resales more easier.   The team suggest that fans use either the District Detroit App or the Detroit Pistons app to store and access their tickets for upcoming games.
Both apps can be found for free on your favorite app store.   I'll be curious to see how well this way of ticketing works as I personally have been more familiar with the old PDF tickets.
What do you think of the new mobile ticketing is it better or do you like the older PDF tickets?
Bonus Video: