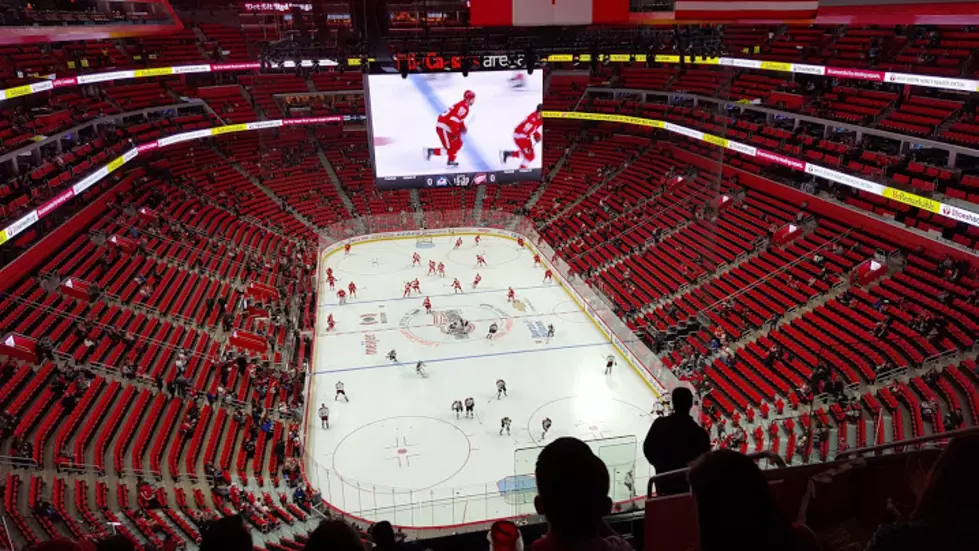 Red Wings Fans Can Paint The Ice At Little Caesars Arena
Photo by Mrs. Fly
The season is over for the Detroit Red Wings and since the team has finished up they are giving fans a chance to paint the ice at the new Little Caesars Arena. 
According to the Red Wings,  Paint the Ice is back this time the fans can paint the ice at the new Little Caesars Arena in Downtown Detroit.
A donation to the Detroit Red Wings Foundation will allow you a 30 minute time slot to paint a personal message on the ice at the new arena.
The event is set to take place on Thursday, April 26th from 3 to 8 p.m. and space is limited.  This event took place last year during the final season at the Joe Louis Arena and will be the first time at the new arena.
If this is something you want to participate in you must register.
Donation amounts range from $23 dollars for ages over 11, $10 for those under 11 and free to those under 2.
Parking and painting supplies will be included.  You can register and also get more information on the event at the Detroit Red Wings site here.
Bonus Videos: