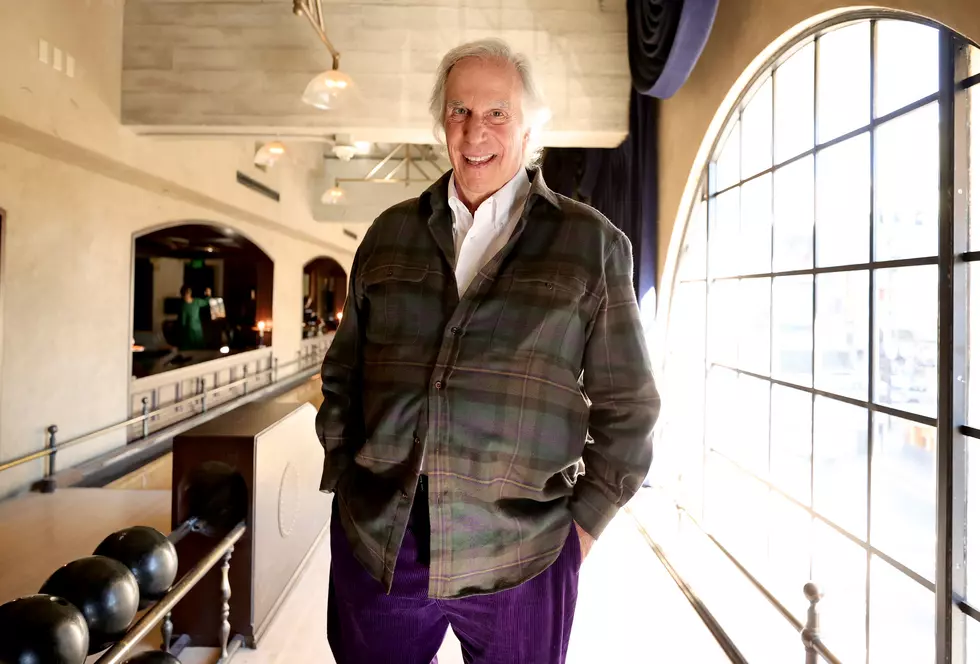 Rocker Morning Show Exclusive: Actor Henry Winkler Has No Interest In Happy Days Reboot
Getty Images for Vulture
You learn a lot about Henry Winkler in a very short amount of time, as I recently found out, speaking to him about his upcoming GalaxyCon Virtual M&G (of which, they spent very little time talking about).
Henry went into his favorite sandwiches, including a "Really Good Tuna Sandwich."
"I put a little hot sauce, a little mayonnaise, a little ketchup.... no celery. It offends me to keep celery in my refrigerator. There are no calories. You're chewing for no reason."
He also said, in this era of rebooting movie and TV franchises that, he has no immediate interest in coming back as The Fonz if "Happy Days" were to rebooted, but if it met his standards, he would play The Fonz as a Grandfather.
"I would get to pass on what it's like being cool to a very younger generation. My grandsons wear a t-shirt with my picture on it... but it would have to be really funny, and really well done. Just to do it doesn't interest me at all."
We also talked about his friend Adam Sandler, who has put Winkler in five of his films, including "The Waterboy" as Coach Klein. Winkler actually sought out Sandler after The Fonz was mentioned in the "Hanukah Song," and ever since, they've been good friends. Though, he did have some opinions on Sandler's fashion sense.
"He's a fashion icon if you sleep in a Subway Bathroom."
Winkler also mentioned his appearance in "Scream" as Principal Arthur Himbry, and WHY he was uncredited in the film, but still asked to do press for the film.
It was definitely a pleasure speaking with Mr. Winkler. You can hear the full interview with Meatball and Henry Winkler below.
10 Celebrity Appearances in Rock Music Videos