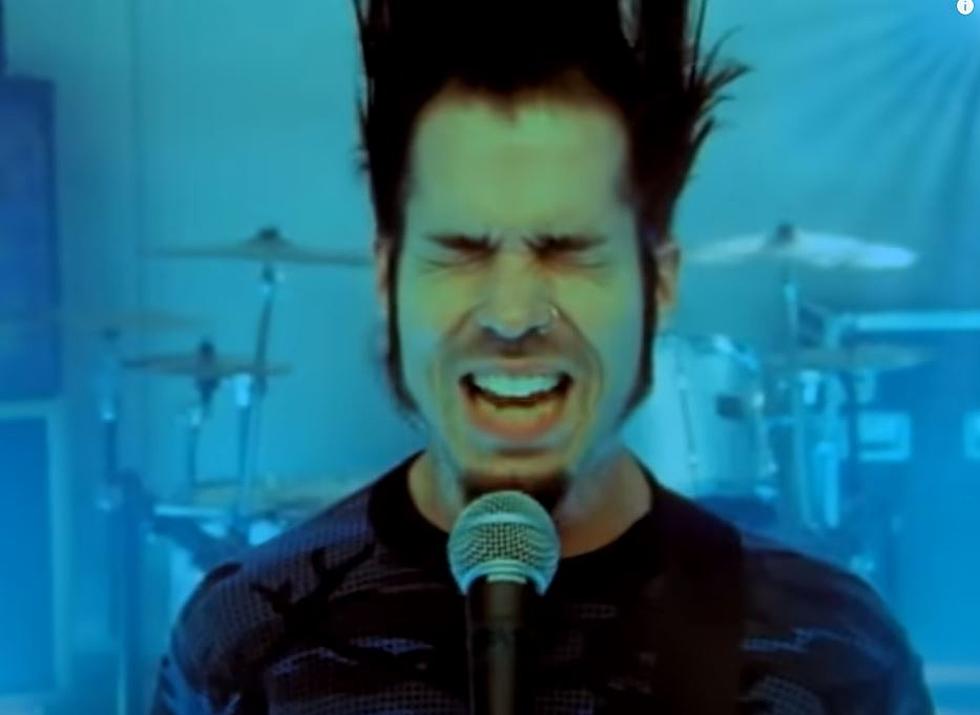 When a Nu Metal Band Tried to Put Otsego on the Rock & Roll Map
Warner Records Vault via YouTube
Static-X frontman Wayne Static went to Kalamazoo's Western Michigan University, and the nearby town of Otsego shows up in several of their songs for this reason.

Michigan has made a global impact on the world of music and Detroit is a landmark on the rock and roll map. Everyone knows Glenn Miller's gal was in Kalamazoo, and many remember when Simon & Garfunkel hitch-hiked out of Saginaw, even if we're not sure exactly where Bob Seger was when he was "twelve hours outta Mackinac City." Very few rock and roll fans outside of the Mitten have ever heard of Otsego, but not for lack of trying by the '90s rock band Static-X.
The band was formed in Los Angeles in 1994 and first came to some form of success during the nu metal movement in the late '90s. Static-X singer, guitarist, keyboardist, primary songwriter, and namesake Wayne Static was born in Muskegon. He grew up in Shelby, Michigan before moving to Chicago and then LA.
Why Otsego?
Wayne Static went to Western Michigan University and like many college kids had a fake ID. It listed him as "Dean," with an Otsego address. Somehow, it just stuck. He told the Traverse City Record-Eagle ahead of a 2014 concert, "I just liked the way it sounded. It was more of a rhythmic thing than the meaning of the word. I would write lyrics very rhythmically and Otsego just had a cool rhythm to it."
What are the songs?
Static-X recorded no less than 5 songs with "Otsego" infused into the title, and the band's boutique record label is Otsego Entertainment Group.
Sadly, Wayne Static died in 2014 at the age of 48. The band remains active today and has been releasing new music with recovered material featuring the late singer and some entirely new songs.
Top 90 Hard Rock + Metal Albums of the 1990s
90s Movies That Could Never Be Made Today
These movies include some of the biggest of the decade — a few even won Academy Awards. But all of them would have trouble getting made today.