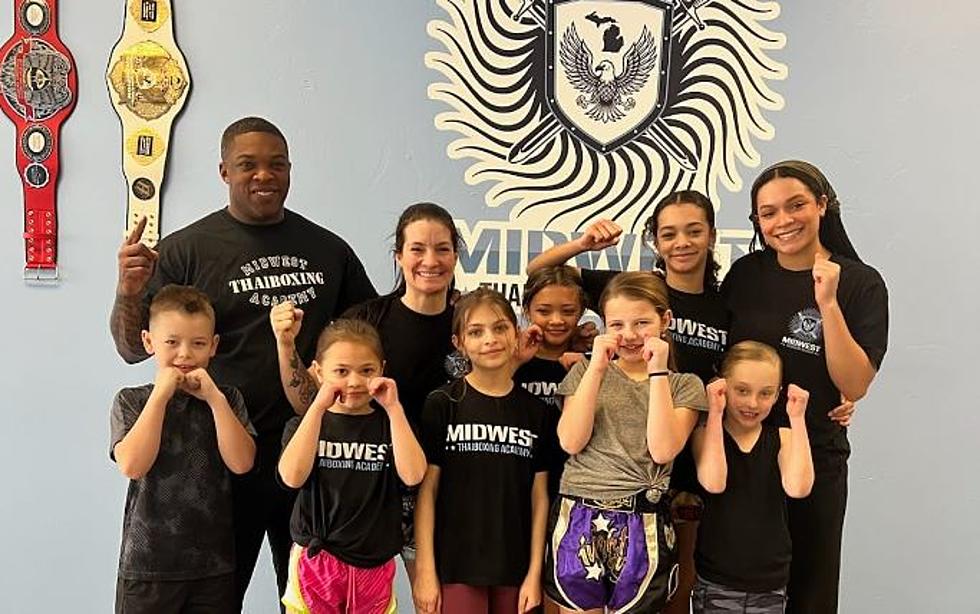 U.S. Military Vet Opens Thaiboxing Academy On Gull Rd. In Kalamazoo
Midwest Thaiboxing Acadamy
You may have noticed some major changes taking place in the strip mall off Maple and Gull Rd. recently. There are a lot of new businesses opening up soon, including the grand re-opening of Mancino's sometime this Spring, along with the sewing shop that just moved in. But now there is a veteran-owned Thaiboxing Acadamy that is officially open for business in Kalamazoo.
Owner Ruel Taylor expressed his excitement having recently celebrated the first night of classes in a post describing how much the opening meant to him and his family:
Tonight was the first night of classes at our new gym, Midwest Thaiboxing Academy and not only was the turnout great, but the vibe was just what I hoped it would be. The gym felt like home on night 1! For those of you who came out to share this very special day with us, I cannot thank you enough. You will truly never know how much that meant to us. We took a leap of faith, and after tonight I know it was one that was well worth it.
Location Info
They're located at 3955 Gull Rd and offer Muay Thai & Kickboxing classes on multiple levels. They also have many instructors involved in the programs including Destiny 'Deisel' Taylor who was selected for WKA Team USA and for WAKO Team USA Kickboxing and fought at World Championships in October 2021.
I know regardless, now that the weather is getting nicer I gotta get outside and stay active as much as I can this summer.
Abandoned Boxing Gym: Detroit