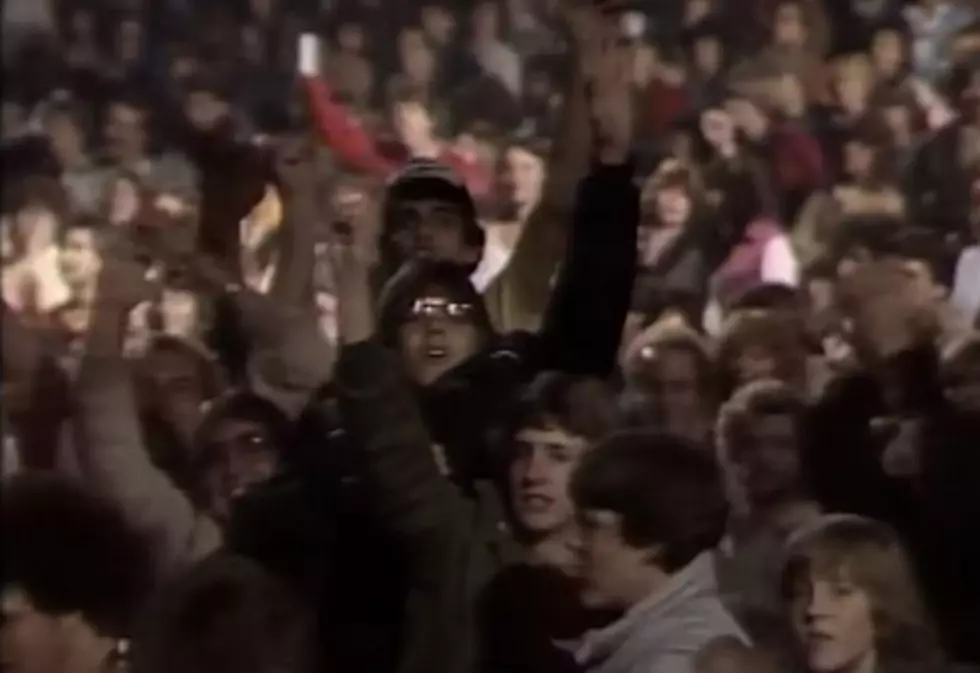 Steve Miller Band Recorded Their First Live Album in Michigan
Steve Miller Band via YouTube
From Phoenix, Arizona all the way to Clarkston, Michigan where Steve Miller Band recorded their first live album at Pine Knob in 1982.
Long before DTE bought the naming rights, Pine Knob was the place to be for summer concerts in Michigan. Crowds would fill the pavilion in their assigned seats, but the real spectacle was the fans sprawled out across the lawn under the starts to enjoy a few short magical months of live music under the stars one night at a time. Eddie Money was the season opener for quite a stretch, and Steve Miller Band was a summer staple at Pine Knob. They knew, when it came time to record a live album, this was the place to do it.
In 1982, Steve Miller Band was enjoying a resurgence thanks to the huge radio hit "Abracadabra," 1977's Book of Dreams is almost a greatest hits album in itself, with the now classic cuts "Jet Airliner," "Swingtown," and "Jungle Love" all on this record. The follow up album, Circle of Love failed to connect with audiences, but Abracadabra brought back the magic.
The concert was recorded on September 25, 1982 and would be released as Steve Miller Band Live! in April of 1983. Steve Miller Band performed 22 songs and improvised 3 jams for a 25 song set at Pine Knob. The record release was truncated to just 10 songs with a runtime of under 40 minutes. Setlist.fm has the rundown of the Detroit show:
Steve Miller Band | September 25, 1982 | Pine Knob Music Theater
Swingtown
Get On Home
Living in the U,S,A.
Gangster of Love
Keeps Me Wondering Why
Macho City
Look on Yonder Wall
Mercury Blues
Heart Like a Wheel
(Unknown) Blues Jam #1
Space Cowboy
Give It Up
Something Special
Wild Mountain Honey
The Window
Just A Little Bit
Cool Magic
Fly Like an Eagle
The Joker
Rock 'n Me
Abracadabra
Jet Airliner
Jungle Love
(Unknown) Detroit Boogie Jam
(Unknown) Blues Jam #2
American Rock Festival- Where Are They Now?
Seven of rock's biggest bands played Kalamazoo in 1984. Six of them are still rockin' today. We check in 35+ years later on the American Rock Festival lineup.
Homes and Mansions of some of Motown's elite (and others) on the East side of Detroit, Michigan
The Homes and Mansions that some of Motown's elite lived in, when they lived in Detroit, Michigan. Musicians and more.