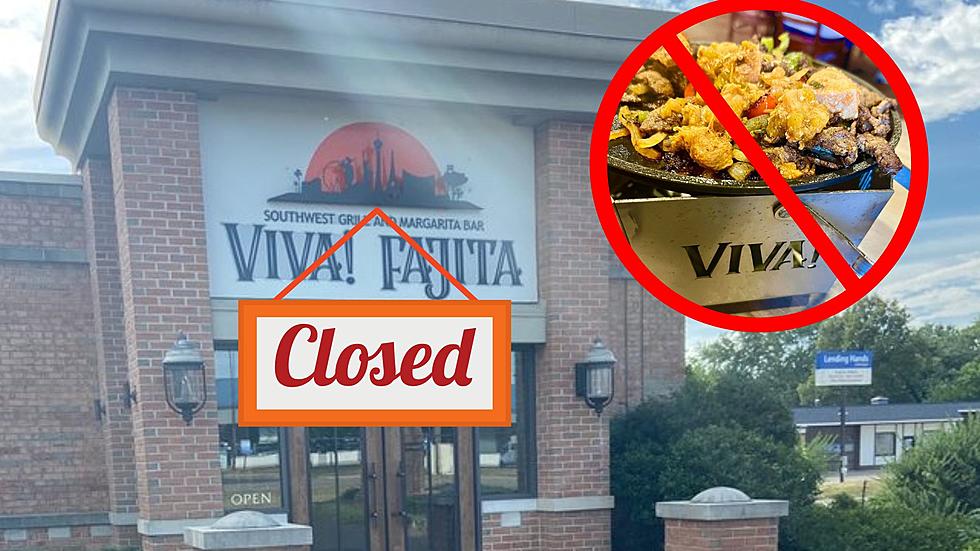 Viva! Fajita in Portage Has Closed; 'Not For The Faint of Heart'
Yelp/Canva
It's unfortunate to see another great restaurant close in the Kalamazoo area.
We've had Viva! Fajita at work a few times, catering some meals, and I've been to a few other events where they were serving. It was amazing. Hands down, it was some of the best food the area had to offer.
But, unfortunately, the communities spoke, and we no longer have Viva! Fajita in Portage to enjoy.
Dave Thompson and his wife Tiffany opened Viva! Fajita on Portage Road in June of last year, thinking that it was prime location (which it should have been) for their style of cooking. More of a Vegas-inspired Mexican restaurant that offered more than just great food.
It had great drinks, great atmosphere, and excellent service. The Thompsons couldn't have been nicer people. But for some reason, it never got the traction it needed to take off.
"We just were not able to pull the sales we needed to keep that building going." - Tiffany Thompson to MLive
It's a real possibility that some of the "traction" issues could have been due to the construction on Portage around the I-94 interchange. That project has gone on MUCH longer than anticipated, and a number of restaurants in the area have struggled, or also closed.
But what's maybe the most frustrating about this, is what she said regarding the community. They were expecting a great response from Kalamazoo for a family-owned, from-scratch restaurant. And those who ate there, and reviewed them, for the most part, agreed. The food, the service, and the restaurant itself was great.
But it's those outliers that really put the nail in the coffin, it seems.
"People can be very mean and hateful. Owning and operating a restaurant is not for the faint of heart. You are never going to please everyone, but we are so thankful for the people who supported us, especially the Mendon community."
But the Thompsons aren't done, they're just moving on.
"We will have to start over... We are glad we took the big swing and went for it."
Businesses People Want Near Kalamazoo NOW
These Michigan Restaurants Have All Sadly Closed Since Appearing on National TV
You'd think an appearance on a national TV show like Diners, Drive-Ins, and Dives or Restaurant: Impossible would guarantee success for a restaurant.
That hasn't been the case for these six restaurants, all of which have closed after being featured on national television.